INXS Tribute - New Sensation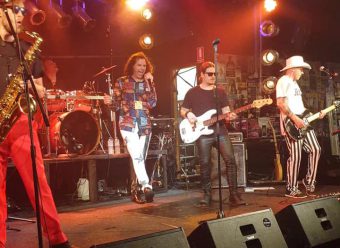 INXS Tribute– New Sensation
New Sensation are focused on delivering a high energy and  professional show, that features the greatest hits from INXS illustrious 40 year career.
The fully authentic show takes audiences on an engaging  journey, featuring  all the INXS hits, with tracks like Listen Like Thieves, Burn for You, Need You Tonight, I Send a Message, Never Tear Us Apart, Original Sin, Don't Change, Devil Inside and of course what's a New Sensation show without the icon smash hit 'New Sensation'.
'New Sensation' aim to embody the spirit of INXS every time they take the stage.