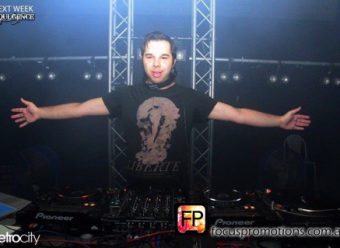 Genre- House (Nu Disco/Deep/Big Room/EDM/Tech), Top 40 Dance, RNB/Hip Hop/Dancehall & Latin
DJ Stevie M is known as one of Perth's most versatile and sought after DJs, playing everything from House to Top 40, R&B/Hip-hop to Funk, Latin and more!
Since moving over from Sydney in late 2008, he hit the ground running soon after with his progressive and big room house sound. He is particularly well known in the industry as a smooth mixer and for his melodic sound and thumping basslines. Renowned for his ability to get the crowd going, it's no wonder he has held residencies in several venues across Perth including Eve, Metro City, Niche Bar and The Deen, among many others.