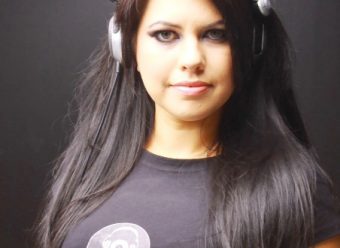 DJ Veeness graduated from the Scratch DJ Academy in New York City in 2004. She was taught by some of Hip Hop's legendary DJ's and left the Academy with invaluable skills.
From New York, Vanessa moved to the Cayman Islands in the Caribbean.  She played the islands clubs and predominantly playing Reggae, RNB, Hip Hop and Soul Music.
Since the American and Caribbean stint, Vanessa moved back home to Australia and started a family.
Her return to performing in Australia was epic.  She entered a DJ Competition and battled it out for 2 months with fierce competition.  Being the only female in the competition also made the battle hard as she really had to prove herself and skills.  In the end she was victorious and was crowned The Reggae DJ Champion 2013.
Don't let the "Reggae DJ Champion" title fool you into thinking that is the only music she plays. Her music knowledge is vast including RNB, Hip Hop, Soul, Funk, Top 40, 80's, 90's, electro-house, trance, techno, glitch and dubstep.