Lucky Faces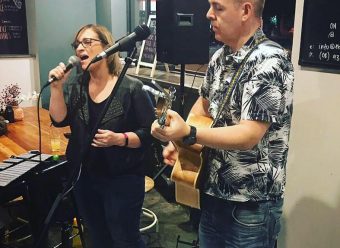 Lucky Faces
Claire and Andrew are a nauseatingly cute couple with years of musical experience. Beginning in 2017 they teamed up for a series of gigs, lending themselves out to parties and weddings, to wide acclaim.
With Andrew's musical versatility and Claire's powerful vocals they realised they were on to a winner. Now at long last they have unleashed themselves on the Perth music scene!
With an amazing range of popular songs, and a menagerie of weird and wonderful instruments, the Lucky Faces bring the party to you!