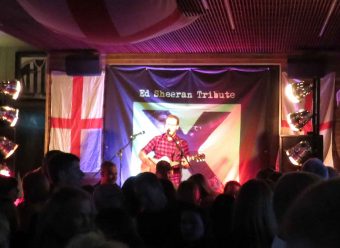 'Sing' the original Ed Sheeran Tribute in Perth, presented by Brandon Gray. This tribute has something for everyone, covering the most popular songs that have been on the radio, to the songs only the true fans know, in a 2-hour dynamic show. Brandon's powerful and emotive voice is complemented with Ed Sheeran's loop pedal and mic set-up, to get the authentic Ed Sheeran sound.
Brandon's respect and admiration for Ed Sheeran's live performances are demonstrated as he faithfully reproduces some of the most memorable songs of our time.
He may not have been born a pale ginger kid, …but with a bit of imagination it's a great show".