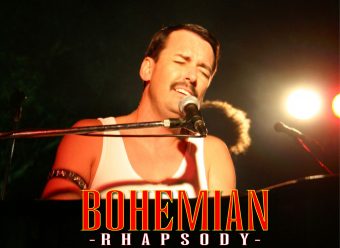 Thomas Crane made his first formal appearance in Australia as the legendary Freddie Mercury on television shows "Starstruck" in 2006 and "Australia's Got Talent" 2011.
His performances impressed audiences and the judges alike, so much so, he progressed to the finals on both shows.
Demand for Tom was high, with his live performances receiving critical acclaim and accolades where ever he toured. Thomas' level of professionalism and dedication is unquestionable. At one of his media interviews Tom commented, "Freddie Mercury was not just another singer to me. He was, and still is, my hero".
For those who were not fortunate enough to see Queen perform live during their reign, then here is a chance to step back in time and enjoy the sheer magic Tom brings in the memory of Freddie Mercury.