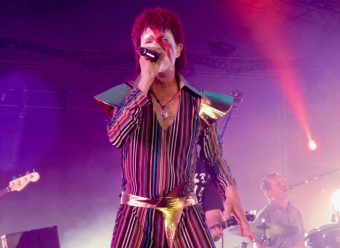 'Major Tom' David Bowie Tribute
'Major Tom' David Bowie Tribute showband features Tom Jennis as Bowie, reproducing in stunning detail David Bowie's distinctive vocal style and visual flamboyance.
David Bowie is a rock and roll legend, switching musical styles like a chameleon. From his androgynous space/glam alter ego 'Ziggy Stardust', came the hits Rebel Rebel, Jean Genie and Space Oddity. As 'The Thin White Duke' Bowie released classics like Heroes and Sorrow. His reinvention in the eighties rocketed him to mega-stardom with worldwide number one dance hits, Modern Love, China Girl, and Let's Dance.