UB40 Tribute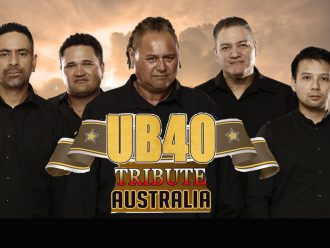 UB40 TRIBUTE
The band formed in Perth in 2017, when members of a cover band met Manna Farrell, a well-known vocalist from New Zealand. Manna was asked to perform the national anthem of New Zealand at the 2017 Inter Dominion Harness Racing closing ceremony in Perth.
Mana was invited to attend a band rehearsal with the view to forming a UB40 tribute band. The session was a huge success with the band jamming into the night.
With UB40 having been nominated 4 times for the Grammy Awards for Best Reggae Album, and having more than 50 singles in the UK singles charts, along with 70 million record sales, the band had plenty of songs to choose a solid musical tribute to the British reggae superstars.